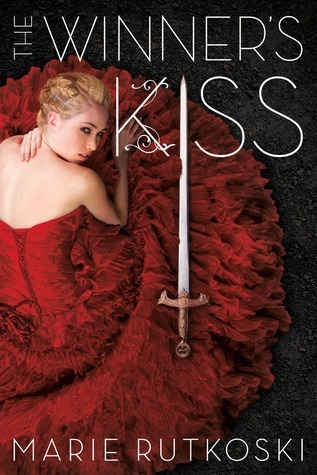 War has begun. Arin is in the thick of it with untrustworthy new allies and the empire as his enemy. Though he has convinced himself that he no longer loves Kestrel, Arin hasn't forgotten her, or how she became exactly the kind of person he has always despised. She cared more for the empire than she did for the lives of innocent people—and certainly more than she did for him.
At least, that's what he thinks.
In the frozen north, Kestrel is a prisoner in a brutal work camp. As she searches desperately for a way to escape, she wishes Arin could know what she sacrificed for him. She wishes she could make the empire pay for what they've done to her.
But no one gets what they want just by wishing.
As the war intensifies, both Kestrel and Arin discover that the world is changing. The East is pitted against the West, and they are caught in between. With so much to lose, can anybody really win?
Marie is a FANTASTIC writer. I remember finishing The Winner's Curse and thinking I wasn't blown away by it, but definitely wanted to pick up the next one because I sensed potential and Marie's writing felt so unique. Book two completely upped the game, everything became more complicated and much more
gripping. By the end I remember clutching the book like I could somehow stop what was coming.
The ending to the series is perfect. It gives you everything you as a reader could want.
The intricate and complicated relationships are what makes this book so great for me.
The plots tension and unpredictability keeps you desperate for more, for what happens next until you find yourself on the last page.
The plot feels more mature, these characters have grown and been changed by their experiences. They're much different from the characters we met in book one and are better for it. Kestrel and Arin both have such individual voices and are so well written, both having their own flaws and way of doing things that they become real in your mind. I can picture them and understand their thinking.
The mix of romance into the storyline is expertly done, it doesn't overshadow the plot and yet is still such an important part of the book. Its a perfect blend.
Thank you to Bloomsbury for sending my a copy of The Winners Kiss.