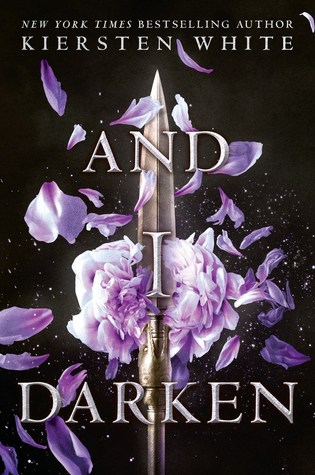 No one expects a princess to be brutal. And Lada Dragwlya likes it that way. Ever since she and her gentle younger brother, Radu, were wrenched from their homeland of Wallachia and abandoned by their father to be raised in the Ottoman courts, Lada has known that being ruthless is the key to survival. She and Radu are doomed to act as pawns in a vicious game, an unseen sword hovering over their every move. For the lineage that makes them special also makes them targets.
Lada despises the Ottomans and bides her time, planning her vengeance for the day when she can return to Wallachia and claim her birthright. Radu longs only for a place where he feels safe. And when they meet Mehmed, the defiant and lonely son of the sultan, Radu feels that he's made a true friend—and Lada wonders if she's finally found someone worthy of her passion.
But Mehmed is heir to the very empire that Lada has sworn to fight against—and that Radu now considers home. Together, Lada, Radu, and Mehmed form a toxic triangle that strains the bonds of love and loyalty to the breaking point. (Goodreads)
This book is so original.
It's plot and characters are unique and the setting is underused in YA.
And I Darken showed that women can be tough and fight and men can use words and looks to get into peoples trusted circle. Women don't have to enjoy wearing dresses to be women. Men don't have to like/be good at fighting to be men.
Lada is badass. She's fierce and ferocious and fights to be treated as equally as any man. I really loved watching Lada grow and understand that women can be fighters in many different ways. I hope Lada can settle into her own in the next book and stop telling herself she can't do this or that because of what others will think because she needs to be seen as cold and hard.
Radu is caring and emotional. This first book was definitely the story of him finding himself, what he is good at and his place in the world, something that Lada hasn't really found yet.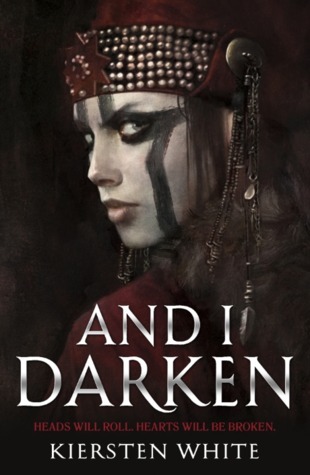 I loved having both Lada and Radu's PoV's so we could read their opinions, reactions and motivations separately. Seeing what they thought of each other and being able to compare it to what they thought the other thought of them was interesting. Their sibling relationship is a mix of love and respect but also hate and jealousy.
There isn't a love triangle in this book, which is great, instead there's a very complex web of interactions and feelings between characters. The dynamic between Lada, Mehmed and Radu was impossible to stop reading. I just want the three of them to be able to somehow all live happily and contently together but whether or not that could ever happen is yet to be seen.
I can't wait to see what happens next.
4 Stars!